About a week ago I found a link to this post at the Childhood 101 Playopedia. I thought it was a pretty funky idea & told myself I should really do something like that one day.
Fast forward to Friday arvo, when I was at a craft store with the sproggets & I found a bargin bin with colourful ribbons in it.
"OH YEAH!" I thought, "I'll do that dancing hoop thing…"
Sometime between selecting the ribbons and finding some hoops I decided I'd add some bells to them. I've been taking the sproggets to Rhyme Time at the local library & Babyman is really getting in to jingling the bells along with the rhymes & songs so I thought bells would be a good addition to dancing ribbons.
I have used brassed steel hoops, instead of the wooden hoops in the original post.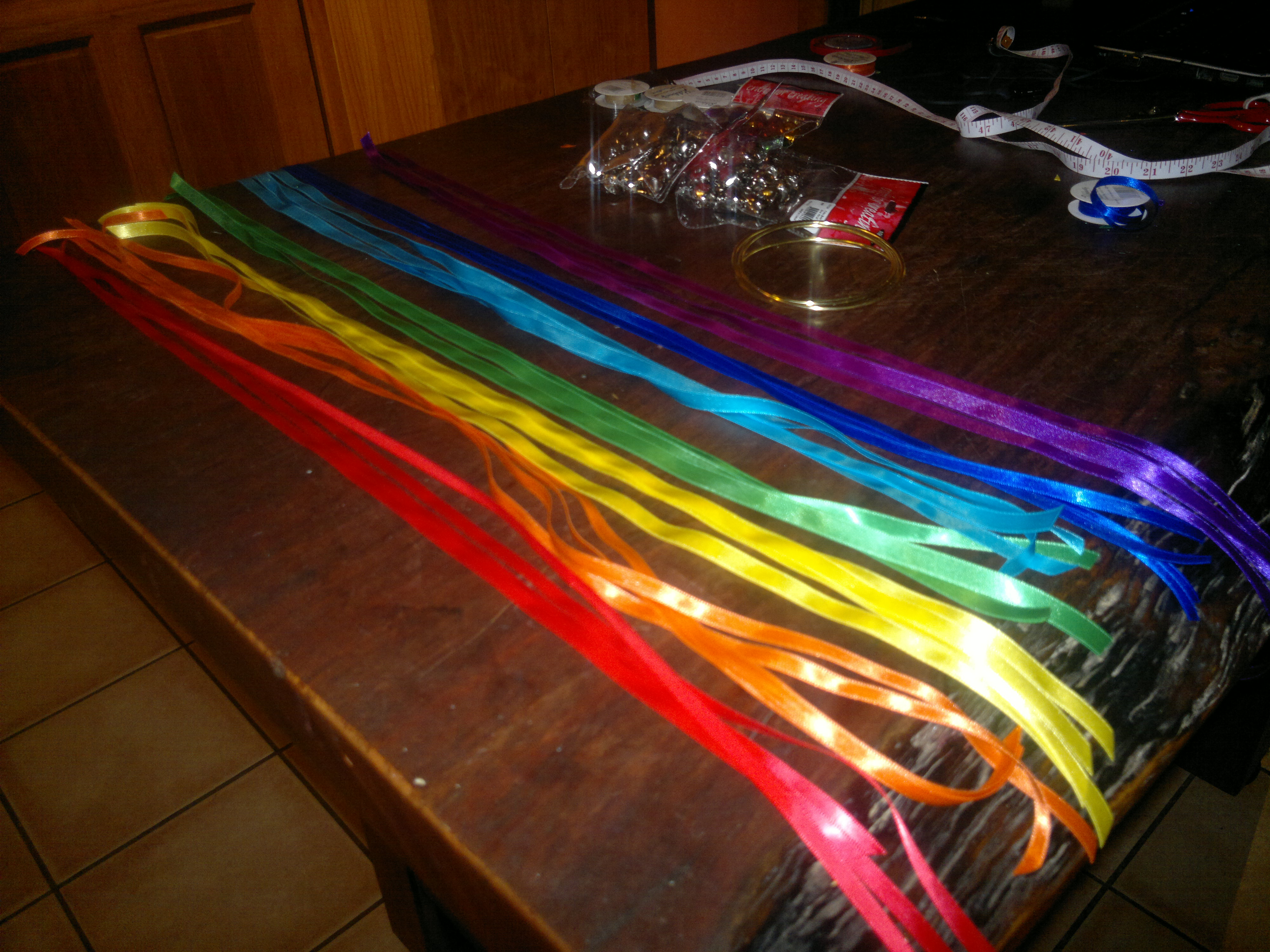 All the "ingredients" on the table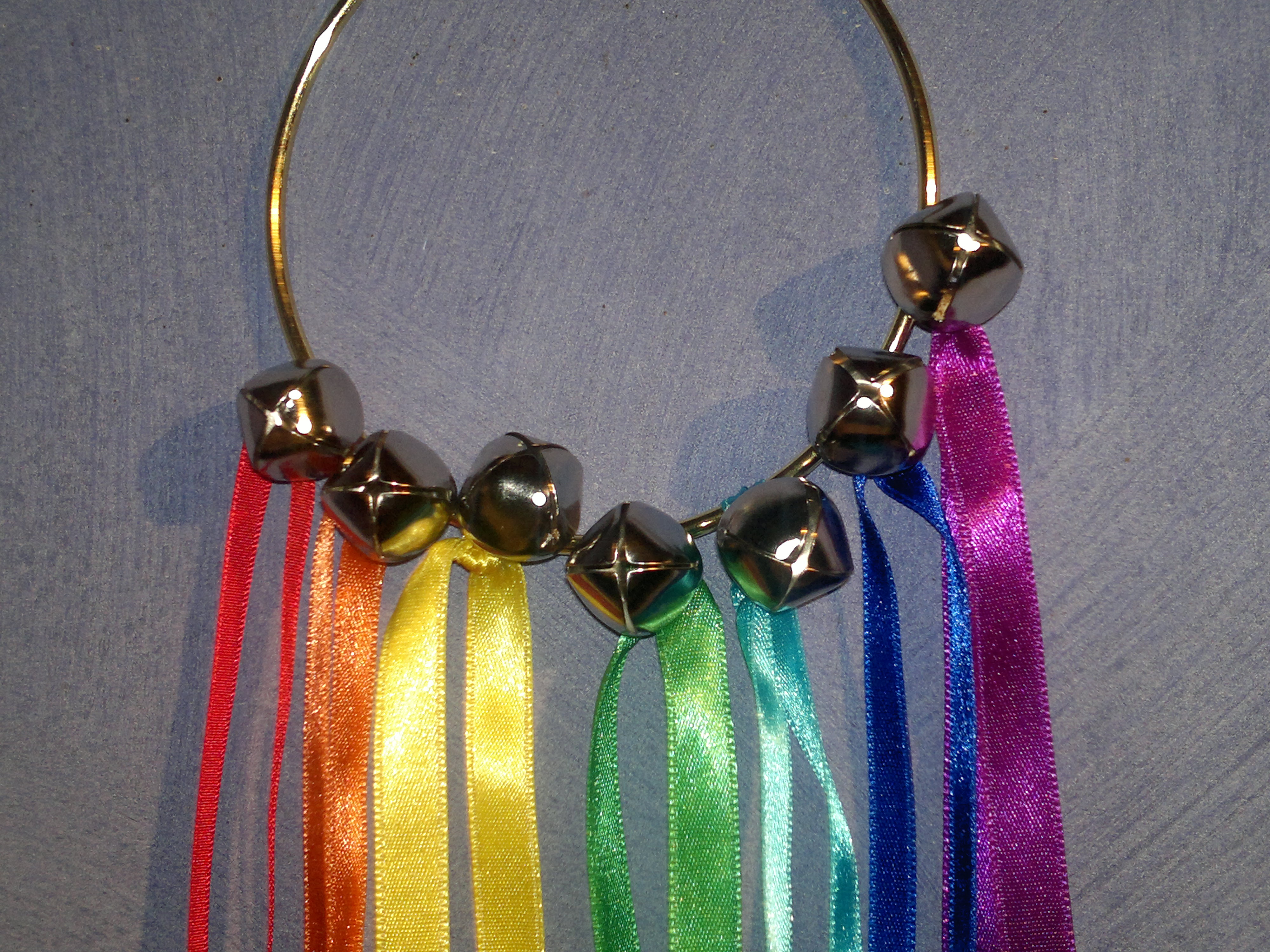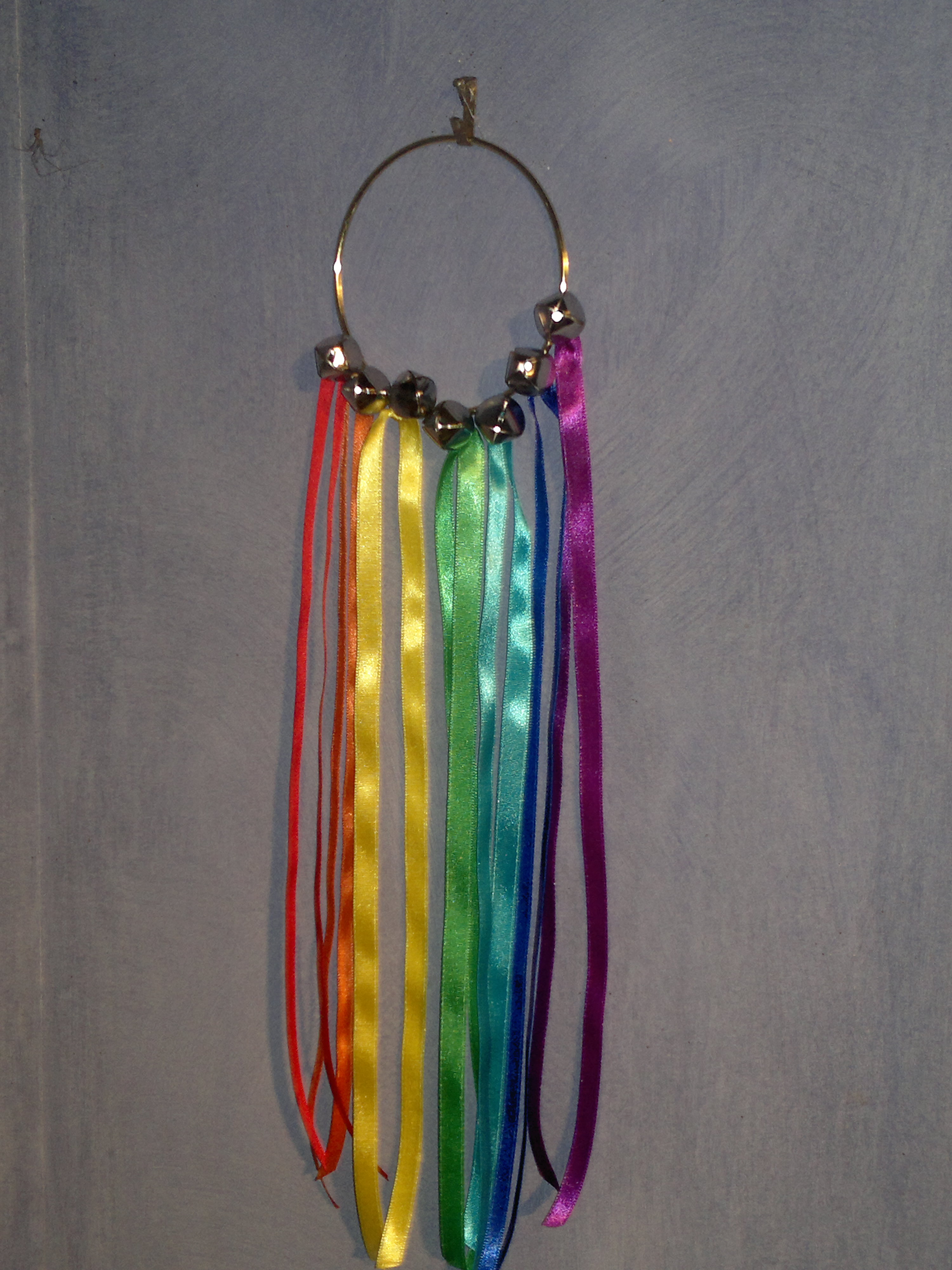 I made the sproggets two each, so they'd both have both hands full & hopefully not fight over them. So far they've argued a little bit but there are enough Dancing Bells to go around so any dramas are easily resolved.