We spent last weekend at the shed. We're at the very begining of the renovation so there was lots of banging & bashing with hammers, which was SO MUCH FUN!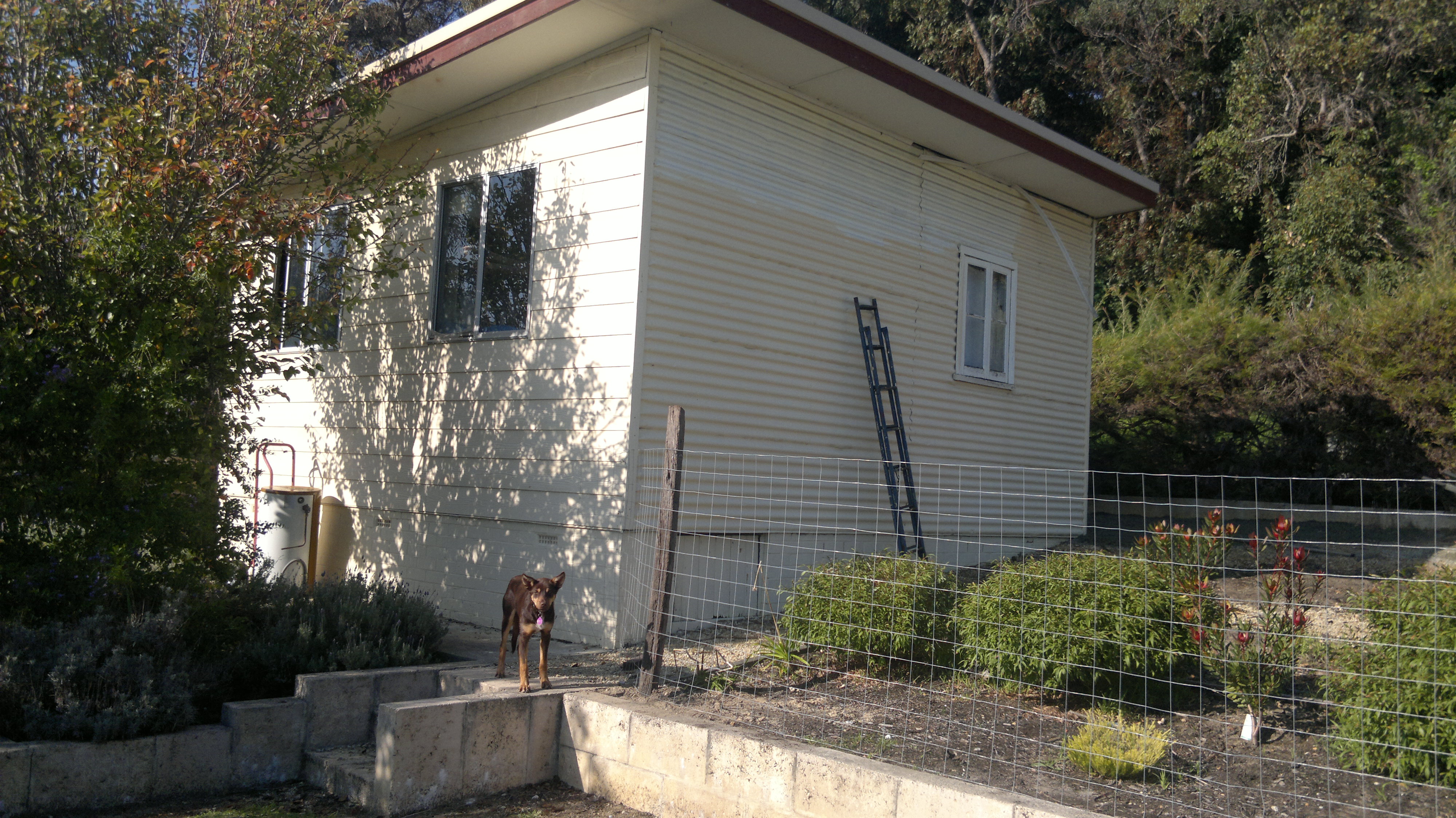 We pulled nails out of the beams & pulled shelves down, then when all the bashing & banging was done Bean pre-wired it all ready for the plasterers to come in with insulation & plasterboard this week.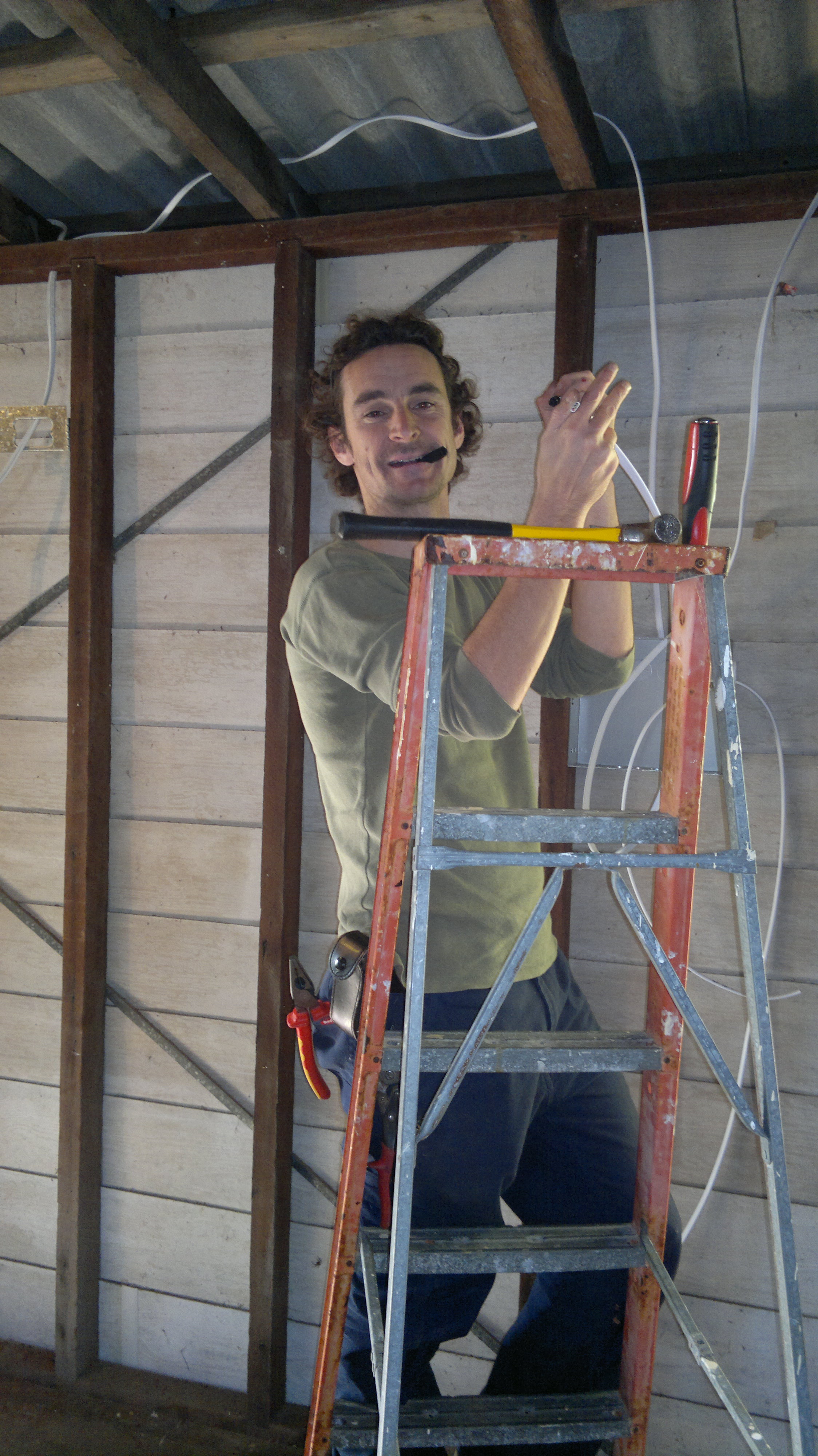 I was Bean's labourer for some of the time, I drilled massive holes in a couple of the jarrah beams with a very expensive drill. I can count on one hand the number of times I've used a drill before so it was a bit exciting to find myself drilling holes the size of a 10 cent piece through thick, hardwood.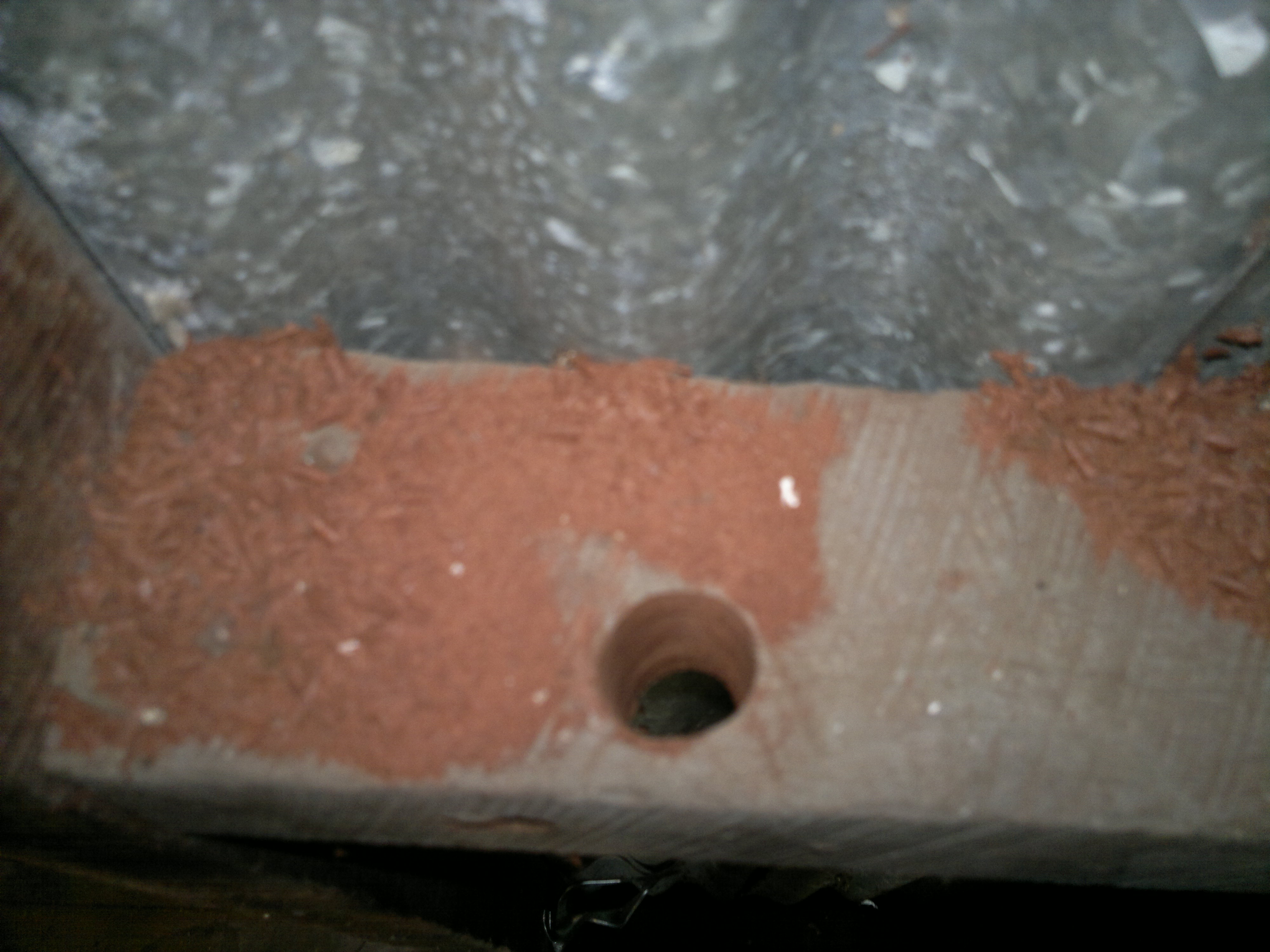 I also got down with some nasty, nasty paint stripper & scraped a few layers of paint off the weather boards in the bedroom. It was a bit full on… actually it was a lot full on, the fumes were intense, but I wore a gas mask (most of the time) & had the window wide open for fresh air & the door closed so the sproggets weren't exposed. It was satisfying to see the paint come away & give an idea of how it'll look when it's done.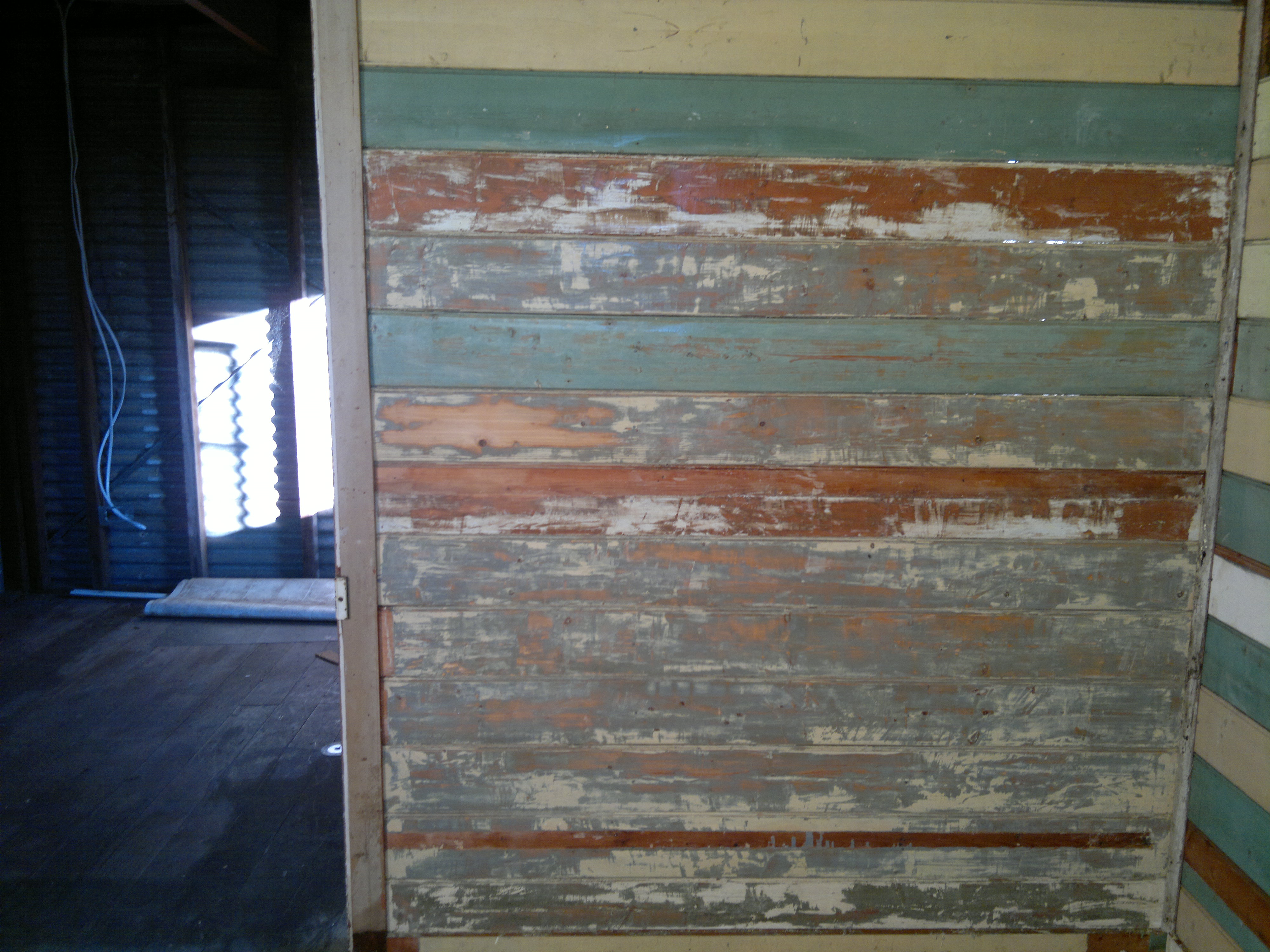 We're going to sand it back a bit more then seal it with ecolour polyclear (no VOC) to go with the distressed look. We'll finish the door, ceiling & skirtings in that room with ecolour high gloss interior paint (also no VOC), so the distressed looking weather boards are framed with fresh, clean paint.
We've chosen our paint colours. Inspired by this post from SouleMama, we're going with light green walls & a creamy white for the skirtings, shelves, window frames, door frames etc. The jarrah floors will be sanded back & oiled. The kitchen cabinets & bench top will be varnished (polyclear-ed) pine & the walls in the wet area will be covered with zincalume mini orb.
The plumber came Monday afternoon to tell us all the plumbing we have in mind could be done, & with more ease than we had initially thought. He's also told us it'll be a cinch to add a toilet there too. There's not the room in the shed for a toilet (& we're not keen on having a toilet right next to our pantry!) so we'll build a little outhouse next to the shed. That will make us completely self sufficient, having no need to go to the bottom house at all, which means more privacy for the outlaws & more privacy for us 🙂
We probably won't get much more done on the shed this coming weekend, since we're moving our things from Wonderland to the outlaws place. We'll be staying with the outlaws from this weekend until the shed is finished. Our timeline is a couple of weeks. We'll be able to get a lot more done from here on in because we'll be staying so close to the shed. Bean & I are planning night time renovations while the sproggets are asleep.