One morning earlier this month Bean called me from work to tell me he was not supposed to be at work because his 5 day break was scheduled to start that day and they'd just forgotten to tell him!
I was irritated by the news because had we known earlier we could have gone to the WA Natural Learning Network camp that was due to begin the following day. Bean suggested we still go.
The camp was at Donnelly River, 720km from Geraldton.
"Yeah!" we thought, we can totally pack and drive there in one day. And you know what? We did it!
It was so very, very worth it. We made the decision at noon, by 3pm we'd eaten a decent lunch, packed the kombi and were driving toward Perth. We got to my Mum's place in Perth at around 8.45pm and we stopped for the night. We left for Donnelly River the next morning and we got there around 1pm, a couple of hours before the rest of our group started arriving. We drove in rain the whole way from Geraldton to Perth and then from Perth to Donnelly River, but the rain stopped when we arrived at Donnelly and didn't start again until we were leaving a couple of days later. Perfect!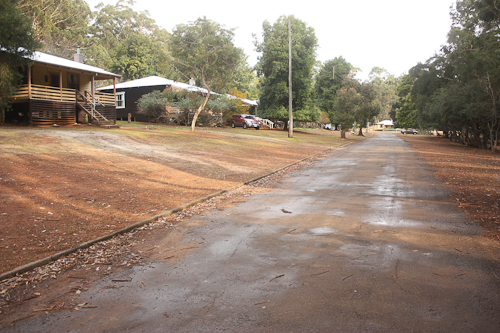 As soon as we arrived we were mobbed by very friendly kangaroos and emus, all wanting to know if we had anything edible in our pockets.
After some time spent patting kangaroos & being gawked at by much more cautious emus we managed to get up the stairs and away from the wildlife, drop our stuff inside our cottage and go for a walk around the village.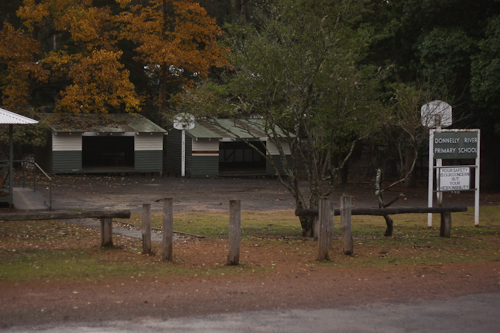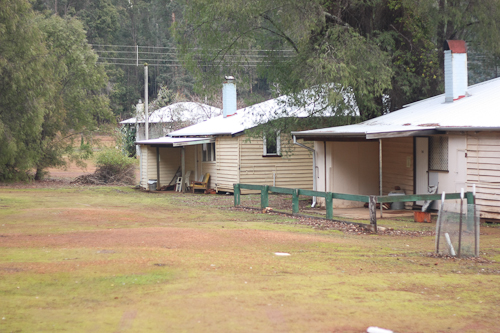 Most of the rest of the group arrived that afternoon and evening, with a few arriving the following day too.
That night we had a shared meal at the old mill worker's club which was fun, chaotic, LOUD and very fulfilling for the sprogs.
After dinner we visited our old friend who is the relief manager for the village and drank cups of tea around his fire while the sprogs played with his drum kit and drew pictures at the table. Quite late at night we trotted back to our cottage for a very, very cold night's sleep.
The next day our group hired the flying fox for a few hours and the children all ran in and out of each other's cottages, rode bikes along the street, fed the animals from brown paper bags full of food from the general store and bottle fed some orphaned lambs.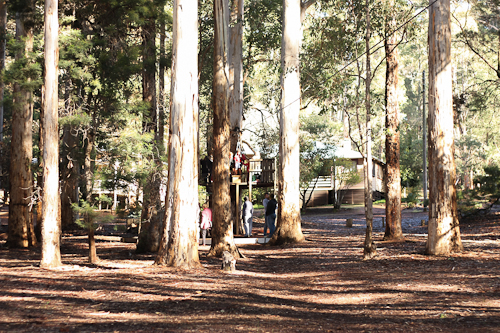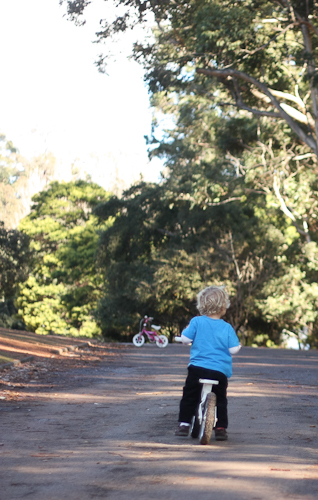 That second evening, which was to be our last, we asked the managers if they had a heater we could use in our cottage because our fire was not heating the space. The cottage next door, which our friends were staying in, was very warm where ours was cold and our fire had been going all day while they'd lit theirs just an hour or so before. The managers couldn't find a heater and offered to move us to a different cottage as well as reimbursing us for the night and giving us two bottles of wine.
We accepted their offer to move, and gave the wine to our friends who had been sharing their wine and beer with Bean and sharing their warm loungeroom with all of us for the evening.
That night we all slept so well in our new cottage that we decided to request an extra night rather than a reimbursement for the previous night. Our request was granted so we spent the day hanging out with the group rather than packing and heading home.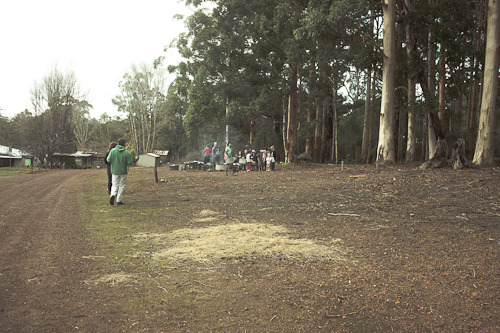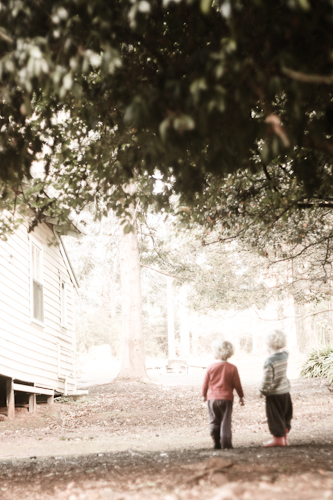 The next day rain was forecast so we decided to pack early and head off once the rain set in.
The drive back to Perth was pretty scary. A storm had hit and trees were being uprooted in the paddocks next to the road, trees had fallen over the road, large road signs were ripped out with footings still intact and we passed a caravan that had been blown on its side while being towed in the other direction. We made it back to Perth in one piece though, where we had dinner with some old friends before heading back to my Mum's place for the night.
For the return trip to Geraldton we took the new Indian Ocean Drive, a much nicer drive than the inland roads. The sprogs were so tired after the weekend they were happy to stop infrequently and Van Halen (the white kombi) didn't miss a beat, sitting comfortably at 60mph on the open roads, so we made it home in good time.
It took me over a week to get to the bottom of mount washmore once we were home, but luckily the post camp high lasted just as long.
A brilliant spontaneous weekend. We're looking forward to the next camp.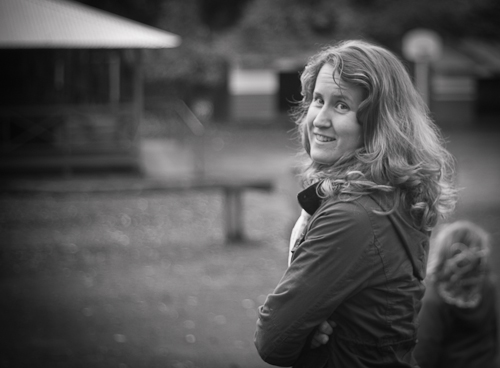 ————————————————————————————————————————-
Thank you all for your kind comments for my last post both on the blog and via email. I tried to respond to you all, however some of the emails were eaten in cyberspace as both I and my computer got used to the new mobile phone internet connection.
This camp came just after I wrote that post and vastly improved my state of mind.