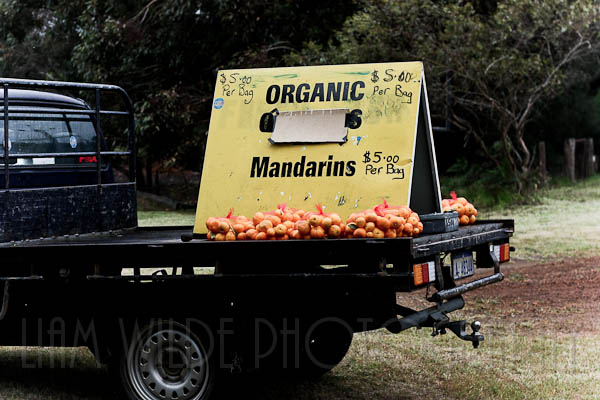 We went for a Sunday drive yesterday. Along the way we saw this ute parked in the driveway of a small farmlet. Of course we had to stop… Huge bags of mandarins for just $5. Pop the money in the honesty box and off you go. I love that! They weren't the tastiest mandarins I've tried, in truth they tasted like the fruit of neglected trees – a little bland, but not bad, certainly not for that price either!
One of the things I've loved most about living on the south coast is the food. We've not been as spoiled for choice as we were in the city, but oh my! Most of what we've found down here that is locally grown or produced has been absolutely divine!
I've already mentioned the newest find, local macadamias, and now I'd like to share with you the snack plate Bean and I shared the other night while we played canasta.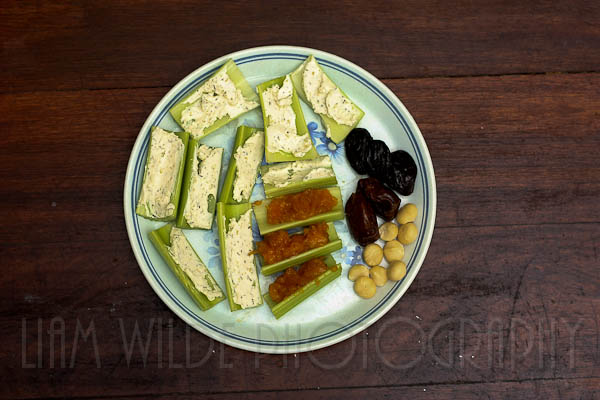 There's the macadamias, which I can't rave about enough, but there's three other local products that I want to rave about too.
The celery is locally grown & from the organic store, and on the celery are Ringwould's Calliot and Bathgate Farm's pumkin & ginger pickle.
Divine, I tell you. DIVINE!
Our eggs and meat are local too, as well as the beautiful milk we get from our friends who milk their own cows. We're so blessed to have access to such wonderful food.
I'm really loving discovering new (to me) local produce. Living local is simply fabulous.