We're in! Finally, finally, finally we have our own little space.
We're not quite finished with the conversion. We still have some shelves to put up & the bathroom to finish off (nearly there!) but Tuesday night I put the last coat of paint on the floor so Wednesday night it was done enough & we'd had enough of living in the spare room in the outlaws place so we moved in.
As I always do when we move I set up the play space/Sprout's bedroom first.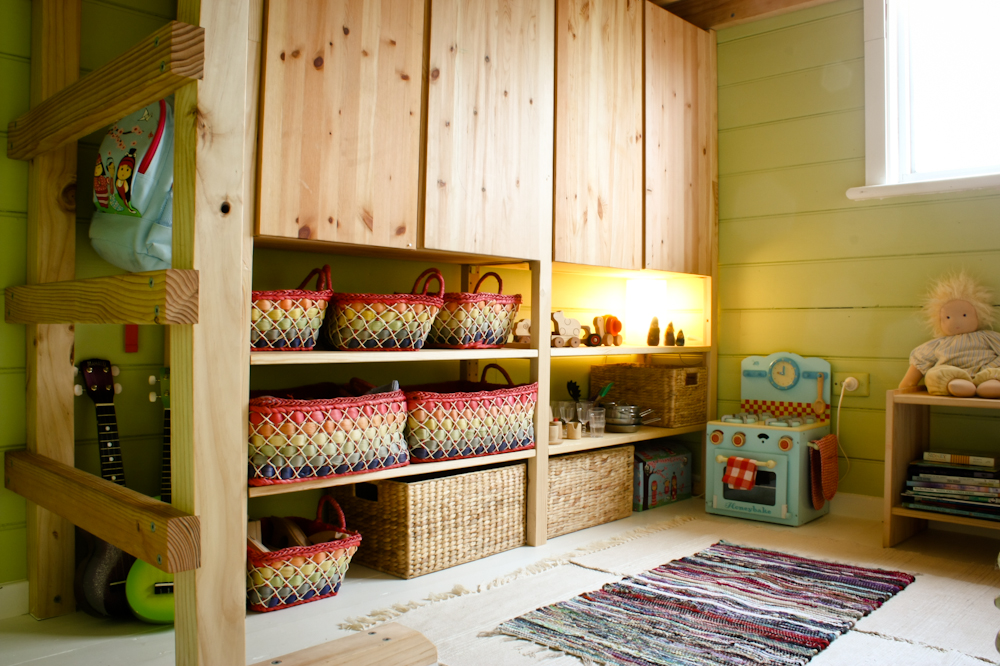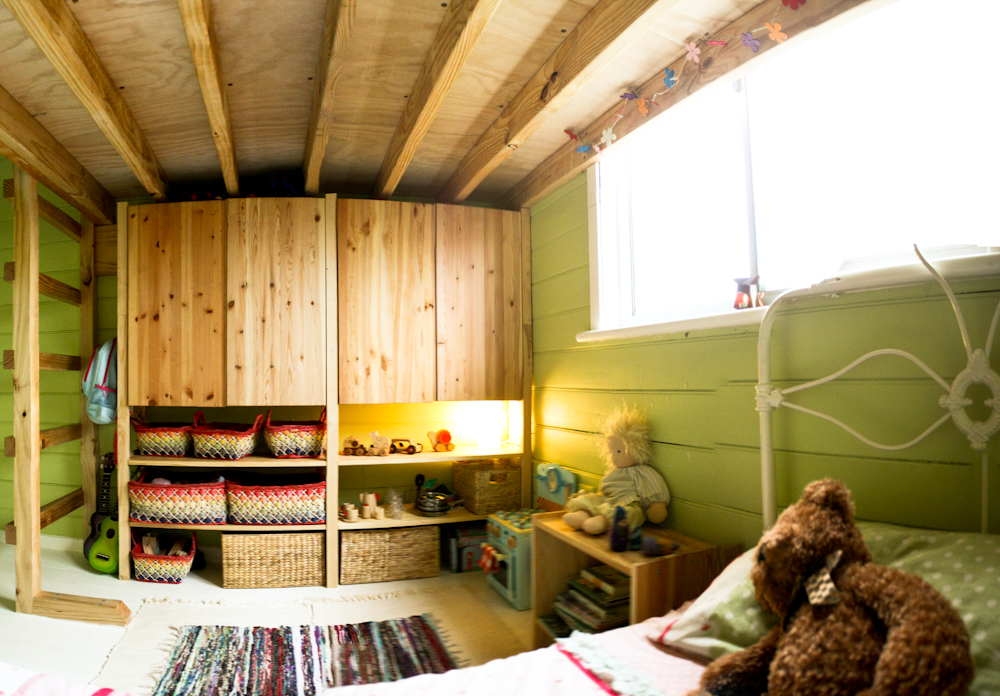 Moe's clothes are in the left cupboard above the toy baskets & Sprout's clothes are in the right cupboard. The ladder to the left takes us up to the loft, where the family bed is. Sprout's bed was my bed when I was a child. It's been used by me, my neice & now Sprout. It's looking a bit rough these days, but I do like it so.
Here's a little more of the toy shelves…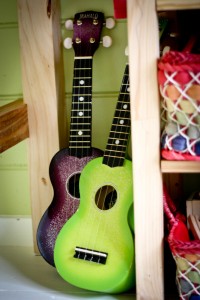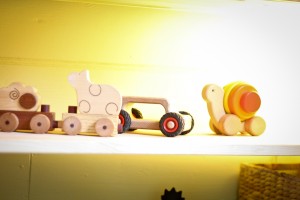 This is the family bed.

This is Sprout's bedroom at night, complete with sleeping Sprout & faery light night lights turned on.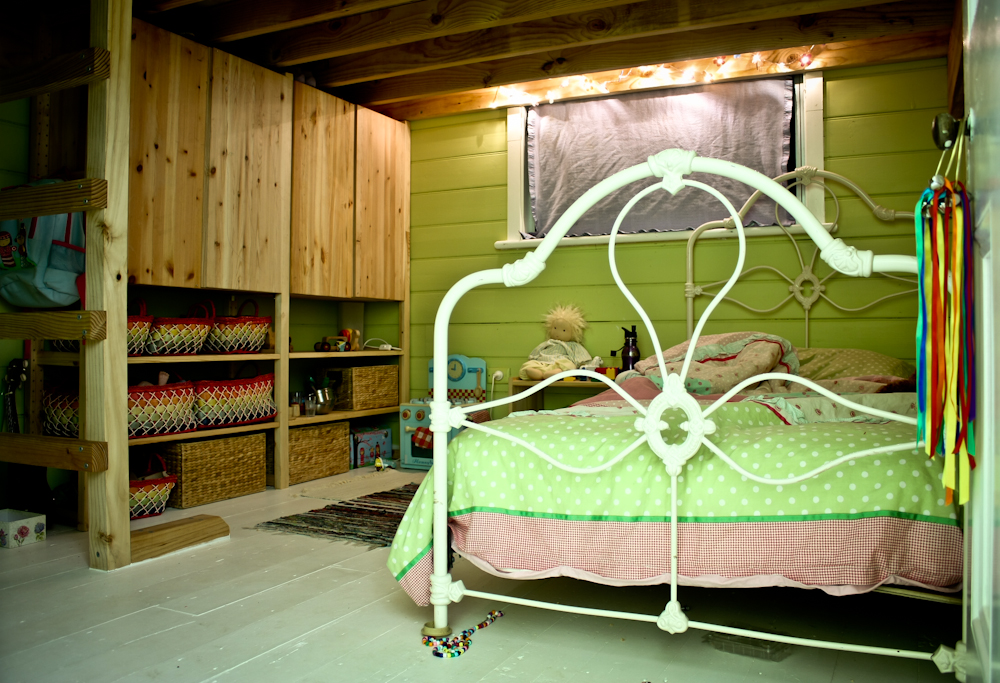 We spent today unpacking kitchen boxes. Mugs, plates, bowls, pantry food… We found spots for all of it. Ironially, in this tiny shed, we have more kitchen cupboard & pantry space than we have had in any of our other homes. We have "enough" bench space, even with the bench top oven & two burner gas stove too (different to the temporary fix that is in the pictures below). We're quite proud of how we've planned this space to be so useful.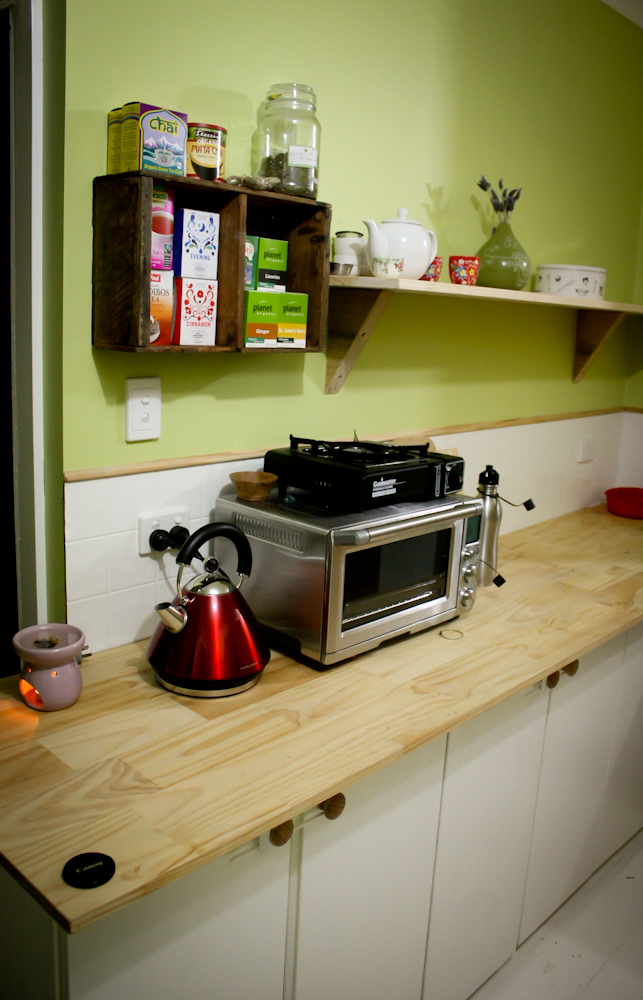 I am so pleased to have a tea shelf again…
I'll share the bathroom with you when it's finished. Hopefully in the next few days.